Letter From Gladys Aylward dated 1949 ( Part 2 of 2 )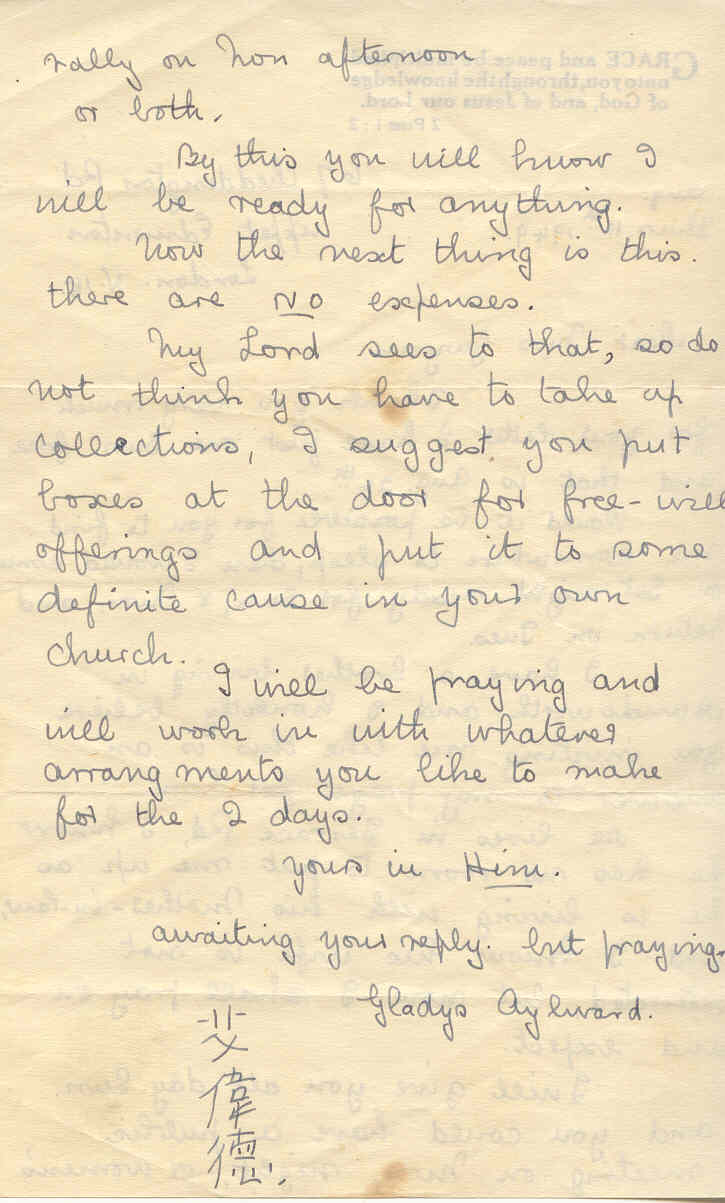 The above letter is a scan of an original letter from Gladys Aylward (missionary to China) to a lady in Birmingham, England dated August 11, 1949.
In the links below is a great MP3 audio testimony by her.
The note at the bottom of Page 2 is her surname in Chinese.
LINKS
Letter From Gladys Aylward dated 1949 ( Part 1 of 2 )
Gladys Aylward - Testimony and Challenge ( Audio Message )
PAFN - FORUM
FREE TRACTS ( Available in PDF Format )
ARTICLES 1 of 2
ARTICLES 2 of 2
GUEST BOOK
PRAYER AND FASTING NETWORK ( PAFN )
PAFN - UK

Email: pafn777@yahoo.com